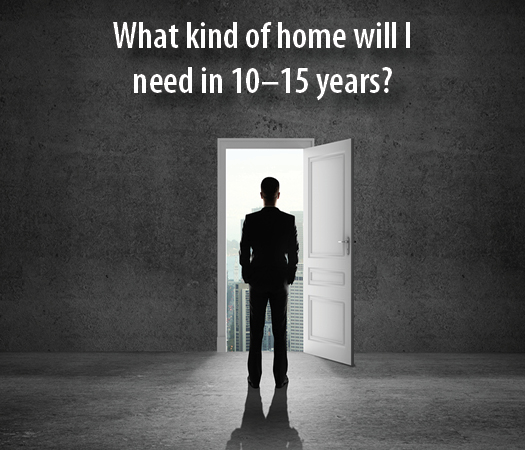 It's been said that hindsight is 20/20. It's often easy to look back and see what decisions you should have made. In most of life, however, we don't have that luxury—and that's certainly true when you're building a custom home. You have to plan your home with the future in mind.
As increasing numbers of mature Americans make the decision to remain in their own homes (instead of moving to retirement communities), the importance of building a house with the future in mind is more critical than ever. While it's virtually impossible to predict what the future will hold, it is possible to take probable changes into consideration when planning a house you expect to live in for years to come.
One of the biggest considerations has to be accessibility and mobility. Will the home you build today be easy for you to get around in 10 or 15 years from now? For many maturing adults, stairs become something they would prefer not to deal with. That's one reason so many homeowners who build after the age of 45 or so often look for single level living floor plans such as ranch homes.
But that may be too restrictive for others—and may not fit their current lifestyle (for instance, if kids are still living at home). In those cases, a floor plan that offers a master bedroom and bath on the main level may be optimal. It allows kids and guests to use the upper level bedrooms as long as they are needed, but ensures that the homeowners will have everything they need on one level—now and into the future.
Something else that maturing adults often want to eliminate is too much exterior maintenance—particularly yard work or snow removal. A patio home can be a great option for cutting down on the maintenance that will be required. You can find a wide variety of different patio home styles and plans.
Some mature adults prefer to live with their grown families. If you have that kind of relationship with your grown children, you (or they) might want to consider a home with an "in-law-layout" that provides everyone with the privacy they want but also allows extended families to be together when they want.
Building a house in the Ontario area that meets your current—and future—needs takes some foresight and planning. But the good news is that you have plenty of options from which you can choose.