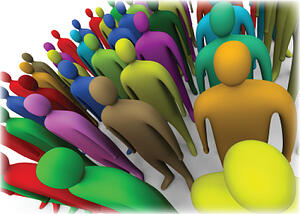 If you've ever walked down the cereal aisle in the supermarket, you know that we Americans love our choices. We're all different. We have different tastes and different needs.
And while there's a lot more involved in building a new home than in picking out a box of breakfast cereal, it's still true that what appeals to one person may not be the right choice for another. It's one of thing that makes building a home so interesting—and challenging. Having the right plan is absolutely essential if you want to end up with the home that's right for you.
So, what's your plan? What kind of home would be ideal for you? There are a lot of factors to consider, but here are a couple of the big ones.
Style: For most of us, the style of home we choose is a reflection of our personality and our lifestyle. Some of us have a very casual lifestyle—and we want our homes to reflect that. Others prefer a more formal look and feel—both inside the home and on the exterior. There's no "right" or "wrong" here. You want a home that makes you (and your guests) feel comfortable.
Size: Not everybody needs (or wants) the same size home. Sure, larger families tend to want a somewhat larger home. But there's no magic formula that calculates the exact amount of square footage per person. Again, you'll want to estimate the size of home you want based on how comfortable you feel. And naturally, your wallet will need to be comfortable with that decision, too (and there is a pretty direct correlation between square footage and cost).
Flow and Function: Sometimes it's not even the square footage itself that determines your level of comfort. How the home is designed—how the rooms flow together—can be just as important as how much actual space you have. And where the rooms are located can make a huge difference. Do you want the kitchen and family room together? Do you want bedrooms separate from other living spaces—or even on a different level? Do you need to make accommodations for age or physical disabilities?
Those are just a few of the things you'll want to take into consideration when choosing your plan—and there are a lot of other factors. The good news is that we have lots of plans from which you can choose. You can choose from myriad styles and also narrow your search by square footage, or number of bedrooms or bathrooms.
To help you get started, we invite you to download our free Create Your Dream Home e-book that will help you find inspiration for your kitchen and bathroom designs; get great ideas on how to make the most of the space you have; learn how to work with layout logistics to get the amenities you want; and even get useful advice on finding a home building or remodeling contractor and applying for financing.