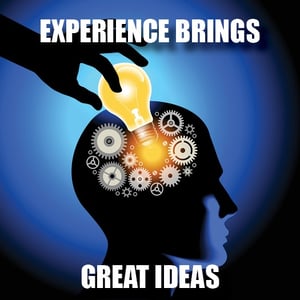 Whether you're considering a remodeling project for your Rochester-area home or, thinking about building a brand new home in the area, selecting a capable, reliable, experienced builder is an essential(By the way, here's a post that talks about how to find a builder you can trust). But it's important to keep in mind that your builder isn't just good with a hammer and saw. Sure, you want somebody working on your home that has skill with the tools of the trade, but experienced builders have another tool that many homeowners neglect to take advantage of—and it may be the most important tool of all.
I'm talking about your builder's expertise.
Many homeowners never get beyond the basics with their builders or remodelers. They ask them about what the project is going to cost, how long it will take, and maybe even go so far as to ask recommendations regarding finish materials. Your builder, however, has a lot more to offer—and it's to your benefit to take advantage of it.
It's probably a bit of an overstatement to say that experienced builders have seen it all. Things do keep changing. But builders who have been around for a while have seen a lot. They've seen different ways to solve construction problems. They've discovered ways to get maximum space out of a room in your home. And they've seen some of the common mistakes homeowners repeatedly make when building or remodeling their homes.
That's why it makes so much sense to tap into your builder's experience before you get too far into your project. You builder can draw on past experiences to share ideas with you that can deliver more comfort and convenience—and maybe even save you money.
So how can you tap into your builder's experience? It's fine to begin with a floor plan that represents what you think you want (and we have plenty from which to choose!). But don't stop there. Tell you builder exactly what it is you want—and what parts of the home are most important to you. Ask him or her what he's done in the past for people in similar situations. Ask if the plans and ideas you have are realistic.
Go beyond the basics of cost, time frames, and essential building materials to ask about ways to turn a house in to the home of your dreams. There's a lot more in your builder's brain than nails and screws, and nuts and bolts. Take advantage of your builder's experience to come up with great ideas for your home.