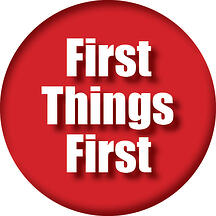 Often the first thing prospective homeowners consider before building is the design of their home. Many of them spend weeks and months selecting the plan that will fit their family's lifestyle. That's time well spent! At Gerber Homes, we know how important it is to find just the right plan. That's why we offer dozens of innovative plans in a variety of building styles from Colonial, to Ranch, to Cape homes, to patio homes, and more. And if homeowners don't find a plan that meets their needs in the plans we offer—we'll build to the plans they bring us.
There's another crucial step, however, that some potential homeowners sometimes overlook. The site that you build your home on is every bit as important as the home that rests on it. Building the "right" home on the wrong site can be a disaster.
A site can look beautiful to the untrained eye. But there can be problems that the average person simply isn't trained to see. When you're selecting your site you'll want to make sure that drainage won't be a problem. And you'll want to make sure that the gentle slope that looks so nice right now won't cause construction problems later in the process.
We feel very strongly about making sure the site you choose is right for your home. And we have years of experience locating and evaluating land, so we can help you find the perfect location for your new home.
That's why we offer NO FEE land-consulting services that include locating the right piece of property; doing a site cost evaluation; recommending a suitable floor plan for that specific site; and making sure the site meets septic or well requirements.
We take great pride in the quality of the homes we build so that you can take great pride in the home in which you live. And that's why the site on which your home sits is so important. So make sure you take care of first things first—make sure you have the right site before you start building. If you have questions about our NO FEE land-consulting services—or any of our plans—please contact us. We'll be happy to help!