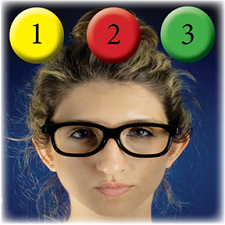 Nobody deliberately creates a kitchen that they hate. But if you're not careful your dream kitchen can turn into a nightmare. And sometimes it's the things you don't think of that cause the problems. It's easy to get excited about the "sexy" parts of the kitchen, but here are three practical areas you can't afford to ignore.
1. Make it Up As You Go Along. While designing your new kitchen is definitely a creative process, it won't be successful without a predetermined plan. You'll have plenty of opportunities to experiment with color and materials, but you need to start with a plan that meets your functional needs. Good design, after all is based on the assumption that form follows function. Perhaps more than any other room in your house, your kitchen needs to be designed as a room that works. So think through how you plan to use your kitchen. Do you plan to entertain guests there? Will you be doing gourmet cooking? Will it be the place you hold your family meetings? Once you determine those things you can make decisions about things such as how much counter space you will need, etc. It's important that you design your kitchen around what you do 95 percent of the time—not five percent of the time.
2. Don't Even Think About It—Space That Is: If we're honest, storage space isn't the first thing that comes to mind when planning a kitchen. Most of us get a lot more excited about things like countertop materials, what sink to put in, what the floors will be like, and what new appliances to order. Those are all important things, but (again) your kitchen needs to be functional. If you constantly have to move things around to create a place to work, your kitchen won't be the comfortable, inviting place you want it to be. So, in the planning stages make sure you allow plenty of space for storage of food, utensils, dishes, and books.

3. This Little Light of Mine. When it comes to kitchen design, lighting isn't a little thing that you add on at the end. It's really one of the most important elements in your kitchen because it directly affects how your kitchen looks and feels—and how well it functions. Performing intricate cooking operations without adequate lighting is really frustrating. Plan your lighting before you install your cabinetry. And take into account the different kinds of lights you'll need. Ambient lighting (with dimmers, perhaps?) can set the tone and mood of your kitchen. Task lighting of specific areas for particular tasks (cutting/food prep) is crucial as well. And accent lighting allows you to highlight interesting features such as artwork, or collectables.
Don't end up with a kitchen you hate. Take these three things into consideration before you get too far into the process.