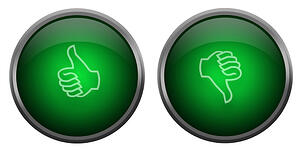 When it comes to custom homebuilding these days, it's easy to get caught up in looking for "green" solutions. We're firm believers in building homes that have as little impact on the environment as possible. That's why we were the first builder in the eastern Rochester area to earn Energy Star certification. And for years we've used recycled materials in the construction of the custom homes we build in Ontario, Victor, Perinton and Webster.
But just because something is environmentally friendly, does that make it the right choice for your home? The building industry has made great strides over the years to incorporate environmentally sound materials and practices into the construction of home—not to mention there are new products and technologies emerging all the time. But just being green isn't good enough. Some things simply don't have enough history behind them to validate their value. Other ideas may have great environmental value, but they're just not practical or affordable.
Here are just a few examples.
Straw is a byproduct of the grain industry. Often, after harvesting, the bales of straw are burned. That's not great for the environment. But according to the California Straw Building Association, straw can last for thousands of years if it's kept dry. And straw bales bond well to stucco and plaster walls, and they provide good insulation. But do you want to build your house with bales of straw? Would your covenants even allow it?
Cool roofs are a newer concept. They reflect heat from the sun and transmit less heat into a home. Early versions of the cool roofs were all lighter in color (which may not be a look that fits with your home's design). And it's estimated that the cost is around $80 per square foot more than conventional roofing material.
Structural insulated panels are made from a layer of foam insulation sandwiched between pieces of plywood, strand board or cement panels. In some cases these panels have achieved a 50 percent savings in energy. But some homeowners find them downright unattractive. And most architects don't have much experience designing around them.
We love green solutions. But just because something is "environmentally friendly" doesn't mean it's the right solution for your home—at least not before it's been proven. We stay on top of the latest developments so we can advise our clients on the building solutions that will give them the most energy efficient and comfortable home possible.
And if you're looking for ideas that can help you build your dream home—or if you're looking for ideas for remodeling your existing home—we can help! Download our free Building Your Dream Home e-book. It's packed with idea for creating the home you've always dreamed of having.