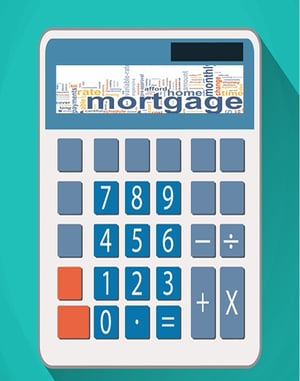 When planning the budget for your new home in Ontario, Webster, Perinton, Canandaigua or anywhere else in the eastern Rochester area, the first thing most homeowners think about is what their monthly mortgage payments are going to be. It's an important first step to get at least an estimate of what your principal and interest will be.
There are a number of free online mortgage calculators you can use to help you approximate your monthly payments. You can click here to look at one from Quicken Loans, or check out one from Zillow that also includes taxes and insurance.
Those tools are helpful for providing a rough idea of your expenses. However, many homeowners overlook some figures a free mortgage calculator just doesn't include.
Interest Rate Changes: Even though we've enjoyed low interest rates on mortgages for a long time, they can change very quickly. If you've budgeted too tightly, a small increase in the rate could put your mortgage out of reach. Make sure you have a bit of flexibility built in to accommodate those shifts.
Rising Taxes: While nobody really expects taxes to go down, many homeowners don't consider that their property taxes could go up. As with the interest rate increases mentioned above, this could push your mortgage out of range if you've calculated too closely. Again, make sure you have a bit of wiggle room.
Emergency Expenses: Nobody likes to deal with emergencies, but sometimes unexpected events (car repairs, education expenses, medical bills, etc.) occur. Make sure the loan you qualify for leave you so strapped that you can't handle those emergencies.
Those Pesky Fees: It's easy to forget about those additional expenses for things such as utility connections, inspections, access fees and HOA dues. Individually, they may not be overwhelming, but they can add up, so make sure you take those into account when calculating your budget.
Changes: More often than not, homeowners find themselves wanting to make changes to the original plans in order to make their homes fit their wants, needs and desires. Sometimes the changes aren't extravagent, but there are times when they can be significant. If it's a change you really want to make, it will probably never be cheaper to do it than while you're building. But if you haven't allowed a buffer in your budget, you won't be able to take advantage of the opportunity.
Those are some of the things a generic online mortgage calculator won't figure for you. Go ahead and use one to get a general idea of where your budget will land, but don't forget about these other important numbers. If you plan for "surprises" ahead of time, you'll be a lot more confident and relaxed when it's time to begin building.