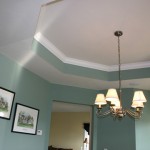 Why Build A New Home Rather Than Buy An Existing Home?
That's a good question. With so many existing homes around, why build a new one?
Building verses buying comes down to more than preference. It's nice to have a floor plan that works best for your family. It's great to have a Home Office that is really a Home Office. (Not a converted bedroom.) It's wonderful to decide where walls will go, and room size. Gerber Homes in Rochester NY allows total control over the floor plan. Click here to see floor plans, but know any of these can be changed.
Building a new home rather than buying an existing home makes energy and fiscal sense.
Older homes are known for their charm. Think for instance of the beautiful mansions of Canandaigua NY. Right in the heart of the Finger Lakes Region. Many were built in the late 1800′s and have stood the test of time. At least on the outside. The wise buyer will want to peek between the walls.
Prior to 1950, electricians used cloth-wrapped wiring. Plastic wiring wasn't even thought of yet.
There are several problems with cloth-wrapped wiring. In time, the cloth becomes brittle and rots away. Add a few hungry field mice who love dining on cloth, and you've got a fire hazard.
More than one Home Inspector has looked at existing homes built before 1950 and found faulty wiring. The wires, without their original cloth, easily touch and cause shocks and sparks. Brittle and rotting cloth is a fire hazard.
So, what are the options? If an home built before 1950 is the way you want to go, than be prepared for total rewiring expenses. The home you are considering may have been built before Codes were even thought about.
This is just another reason building a new home makes fiscal, and safety, sense. Gerber Homes builds with quality workmanship in mind. Click here to see what others have said about Gerber Homes.
Click to see Gerber Homes' many communities. They build quality new homes in neighborhoods, or on your own lot. Call Sharon in Canandaigua NY, Mike in Victor NY, Leanne in Ontario NY or Lisa in Webster NY. Tour their beautiful model homes, and ask the differences between buying an existing home verses a beautiful new Gerber Home.