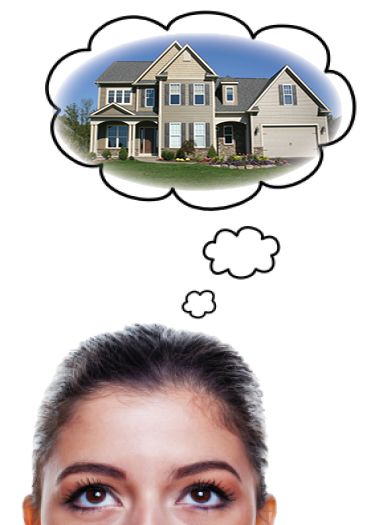 People dream of finding the "perfect" home, but does it ever really happen? We've been building custom homes in the Rochester area since 1981, and I'd have to say that "just happening" to find the perfect home almost never happens. It takes some forethought and some effort to find the home that's right for you and your family.
While it's theoretically possible to discover just the right home in the MLS book or online, it's pretty rare to walk into an existing house (whether it's brand new or has been around for a while) and find exactly the features that meet your expectations. So how do you end up with your dream home? You really have two basic options: You build a (custom) home to your exact specifications, or you remodel an existing home.
Naturally, there is no "one-size-fits-all" solution when it comes to deciding between the two. Both options have their advantages. When you build a custom home from the ground up, you get to choose every aspect of your home—from the floor plan and how each room flows into the next, to the finishing touches such as molding, paint color, kitchen cabinets, hardware, and more. And you have the benefit of knowing that everything is brand new. Nobody else has ever used it.
Some homeowners, however, simply like the style, character, and feel that certain older homes offer. They may prefer a well-established neighborhood to a new development, or they may be attracted to a certain area of town. They know they are going to have to make some significant changes to the home to make it uniquely theirs—but it's worth it to them. And in some cases, homeowners are already in a home they love—but they need to make some changes to meet the changing needs of their family. They don't want to move, but their home doesn't quite fit their needs anymore.
What's the right choice for you? You're the only one who can make that determination and create your own dream home. But we can help! I invite you to download our free Building a House Creating a Home eBook. It will help you evaluate whether building a new home or remodeling an existing home best suits your needs. And it provides plenty of inspirational ideas for key rooms in your home, such as your kitchen and master bathroom. Plus, there's help to enable you to make the most out of the space you have available.
Creating the perfect home doesn't just happen. It takes some time and effort. But this eBook can reduce some of the effort and help you end up with the home you've always dreamed of owning.