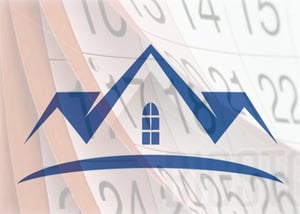 One of the things prospective new homeowners always want to know is how long it will take to complete their home once the contract is signed. That's a reasonable question. Of course the answer can vary depending on the complexity and size of the home that's being built. But there are also things that you, as the homeowner, can do to either expedite the process or slow it down.
Make Sure Your Financial House is in Order: Having a realistic buget for your new home is an essential first step. Even though it's more fun to look at floor plans and model homes and surf the internet for ideas, getting a grip on your financial situation is absolutely critical. It really doesn't help to pick out the perfect plan if you're looking at something you can't afford. In fact, that's discouraging and frustrating. On top of that, it can slow things down. You're better off dealing with a lender ahead of time to know exactly how much of a home loan you qualify for. Getting pre-approved for your loan can really save you time. That way, when you find the builder and the plan you love, you don't have to wait for a lender's approval before getting started.
Do Your Homework and Make Your Decisions: After you've chosen the plan you like, you'll still need to make decisions about the finishes. That can include flooring, cabinets, countertops, hardware, lighting and sink fixtures. And while that can be one of the most fun parts in the process, it needs to be done in a timely manner. You don't want your builder waiting for your decisions when it's time to build. You'll want to make sure you decide early in the process so that the materials are on hand when the builders are ready to use them. Starting early helps you avoid delays that might come if there are shipping issues or if something is out of stock.
Be Careful With Changes: Almost every homeowner will make some changes when building a custom home. But significant alterations (such as structural changes or repositioning walls or modifyingthe dimensions of a room) can cause delay—and cost you more money. That's why it's important that you and your builder review the plans you make in detail up front. Then, if you think about changes, you'll want to talk to your builder to find out how any amendments to the plan will affect the schedule and the price. It's not that changes are necessarily bad, but you have to be careful or they can really play havoc with your budget and your schedule.
The good news is that a quality builder has a good handle on how long it will take to build your home. Once you decide on the exact plan, your builder will be able to give you a fairly specific estimate for when you should be done. If you take care of the things you're responsible for, that schedule will be pretty close and you can make additional plans for moving.