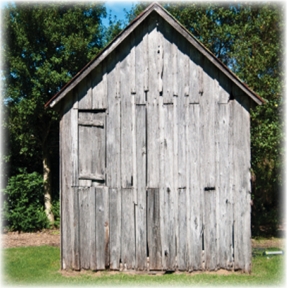 We've all heard that it's what's inside that really counts. What people see from the outside is simply superficial. And surely that's true of the home you live in—or is it?
We spend most of our time at home inside. That's where we eat, sleep, entertain, relax and do all of the things we associate with home life. If the inside of our home is in decent shape, does it really matter what the outside looks like?
When we think about it, what the outside of our home looks like really does matter. When you walk or drive up to your home, you want it to be a welcoming sight. You want it to be a reflection of the good times that happen inside. You want that for your family—and you want it for your friends and guests as well. The outside of your home sets the tone for what people will find inside.
And while your home is primarily the place where you live, it's also a major investment. If the time should come when you want to move, you'll have a much easier time selling a home with great curb appeal—and you'll get a better price for it, too.
Upgrading the exterior of your home, however, isn't just about cosmetic appeal. What's on the outside protects—and enhances—what's on the inside. New energy-efficient windows don't just look better, but they also keep your family more comfortable in the winter and summer months while reducing your energy use. A new exterior door also helps insulate your home, while providing improved security. And a new deck not only adds visual appeal to your home, but it also extends your living space and lets you enjoy family activities outside.
Take a look at the dramatic before-and-after difference an exterior renovation can make. And if you have questions about how you can improve the outward appearance of your home (and protect what's inside), we'd be happy to share some ideas with you!