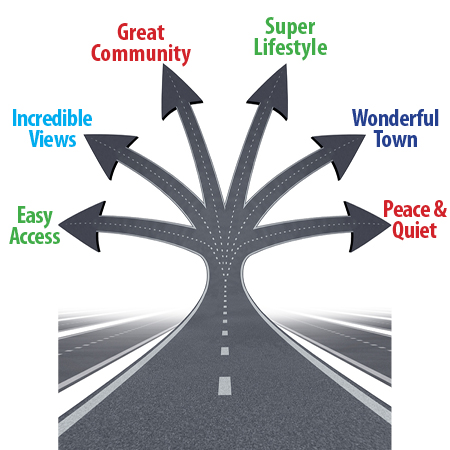 Wallis Simpson—the Duchess of Windsor for who King Edward gave up his throne— famously said, "You can never be too rich or too thin." If she'd been looking for a place to live in the Rochester area, she might have added that, "You can't have too many options!"
That is one of the great things about building a new home in the Finger Lakes region. There are a lot of great communities from which to choose. And that's great because what makes a place home for you may be different than what someone else is after. Webster, Canandaigua, Perinton, Ontario, Honeoye Falls, Sodus, Ionia, Williamson, Farmington, Victor, Marion, E. Bloomfield, Huron, Macedon, Rush, and Fairhaven all have unique characteristics and personalities.
We love all of these communities—which is why we're actively building in all of them! Take a look at the Gerber communities within these great communities. And what's really great (if you like options) is that not only do you have a boatload of choices about where to live; you also have a ton of choices about what kind of home you can build there. We offer dozens of floor plans in a wide variety of home styles, including: Colonial, 1st Floor Master, Patio Homes, Ranch style, and Cape style homes. We even have In-Law layouts if you need to accommodate elderly parents or grown children in transition. Check out all the design options available to you!
If all those choices leave you feeling just a little overwhelmed, don't worry! We invite you to download our free Custom Home Guide. This 17-page guide will walk you step-by-step through the homebuilding process. It includes great design tips—and even provides help for selecting the right builder for your new home.
We think having lots of options is a good thing—especially when the choices are this good. We'd love to help you build your dream house—wherever that might be in the Rochester area!