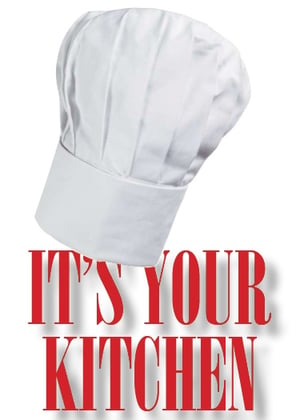 When architects, designers, builders, and homeowners begin talking about building a custom home, one room always seems to surface first: the kitchen. And there's no shortage of information or opinion about what makes a kitchen great.
Some people are enthralled with the kitchen exploits of Bobby Flay, Emeril, or Rachael Ray. Some probably think, "I may never cook like Rachael Ray, but I can at least have a kitchen that looks like hers!"
Others are more influenced by what they see on sites such as houzz.com (where—last time we checked—there are some 1,022,658 photos of kitchen designs!) and want to incorporate the ideas they see there.
But the most important thing to remember as you pursue your kitchen dreams is that it's your house you're building and it's your kitchen. How can you make sure that the kitchen you create is really your kitchen? What's really important to you?
Your kitchen may be the hardest working room in your home. That means it needs to be functional. It needs to be useable. And because you spend a lot of time there, it should be comfortable. On top of that, it's the room you can't keep people out of, so it needs to be welcoming and inviting. It needs to reflect the way you live. So what does that look like for you? Here are a few questions to consider.
Is your kitchen configured for your life style? This isn't so much about aesthetics as it is about functionality. Will you be able to get the work done that you want to do? Is there enough counter space for the kind of cooking and entertaining you do? Do you want an eat-in kitchen? Is there adequate space for that?
What about storage? Will there be enough space to store the things you use on a regular basis? Open cupboards are a popular trend, but do you have the kind of kitchen appliances and utensils you want to display? Or Do you need closed space for kitchen tools that are for work rather than display?
What kind of cabinets make sense? White cabinets are really popular now and can really brighten up a kitchen. But if you have younger children with dirty hands who tend to be hard on cabinets you may want to rethink that choice.
What appliances are right for you? You may really love watching the professionals on television with their gourmet cook tops, and sub-zero freezers, but is that really what you'll use on a day-to-day basis?
What do your want for countertops? There are all kinds of countertop materials out there. Some are beautiful but require a lot of maintenance. Others look great by themselves, but make it hard to find the right backsplash. Again, this comes down to how you plan to use your kitchen. If you plan to have a hard-working kitchen, pick something that will stand up to the daily wear and tear (and spills and stains). If your kitchen is more of a showcase and an entertainment room, you may want to think about something a bit more flamboyant.
The point in all of this is that you need to chose the elements in your kitchen that will make you comfortable and happy on a daily basis. And if you long for Rachael Ray's kitchen—you can always catch it on television!