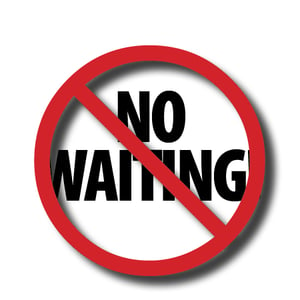 You may be one of those people who appreciates the quality that comes from building a custom home. You know the extra attention to detail, the superior materials, and the type of design that goes into building a custom home.
What you may not like is the time that's required to complete most custom homes. After all, there's the choosing of the design, the selection of the lot, and then the actual building itself. A lot of people don't like to wait that long. And in some cases (because of a job change or some other unforeseen event) there simply isn't time to wait.
Do people who don't want to wait—or simply can't wait—have to settle for something less?
Not in the Rochester area! We've been building custom homes in the Rochester area for a long time. We know what it takes in terms of design, materials, and attention to detail to build homes to a higher standard. And right now we have a number of homes that are complete and ready for the right families to move in.
If you're looking for a 3-bedroom/ 2-bathroom home in Canandaigua, there's a 1,571 square foot home with your name on it at 5180 Overlook Lane in Canandaigua. You can take a close-up look at the floor plan here, or even take a virtual tour of the home here.
Thinking about something in Ontario? How about a roomy 2,426 square foot, 3-bedroom, 2 ½ bath two-story home at 7704 Misty Way in Ontario? Check out the Saratoga II at Summer Lake. Check the floor plan to see all the potential this great home offers.
Maybe you're partial to the Webster area. Check out the Chelsea in Briarwood Estates. This 1,707 square foot, 3-bedroom/2-bathroom home offers a great plan for single-level living. You'll love the extra space afforded by the oversized garage (with extra storage space), and this unit includes a full basement (with egress window) if you want to expand your living space later. Take a virtual tour to see inside for yourself!