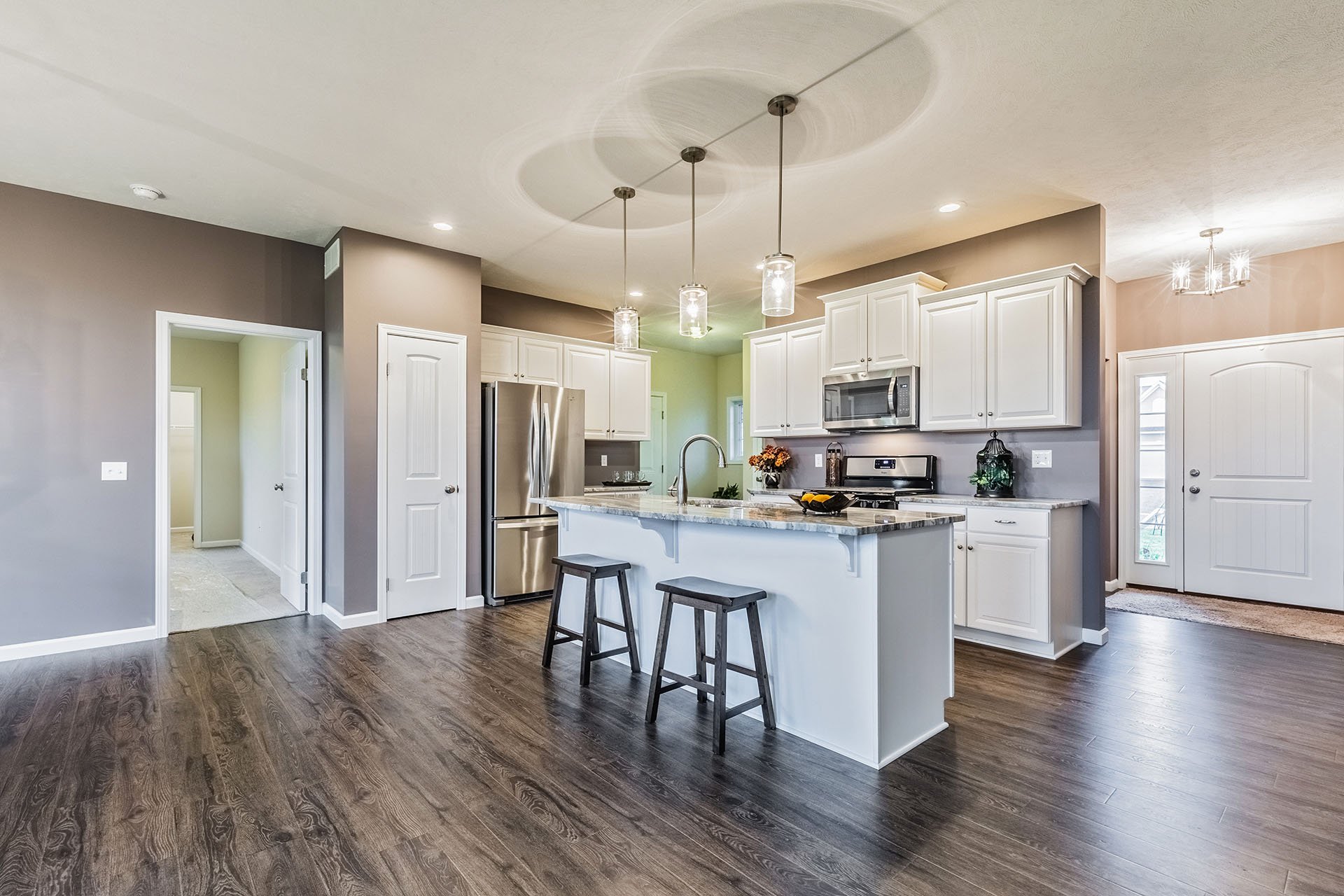 If you're in the market for a custom home, you probably have some specific features in mind for your home. But what is it exactly that makes a home "custom?" Does adding "bells and whistles" to a standard home make it custom? Is it just a matter of fancy finishes and more expensive materials?
We think what goes into making a custom home begins before that. Merriam-Webster.com defines custom-built as: "Built to fit the needs or requirements of a particular person." That means the process starts with you and what you want.
For many people, where they build their home is just as important as the structure that gets erected on the lot. And while we offer some great communities for new homes, we want to make sure you get the location that fits your needs and desires. So before you purchase a home site, we'd be happy to help you evaluate the land. We've been around a long time and we know the area. We have years of experience locating and evaluating land to help homeowners find the perfect location—surrounded by the amenities they want. It's a free service and includes locating the land, site cost evaluation, suitable floor plan recommendation, and a review of septic or well requirements. We'll build on your site or ours—whichever best fits your needs and desires!
The other key element in making your home uniquely yours is the floor plan. Once again, we have an extensive collection of floor plans—from plans for estate-sized homes on acreage to smaller single-story homes. But there's more than just size involved. Each floor plan we offer can be customized in numerous ways to give you the maximum number of options. And if you can't find the right plan in our collection, bring in your plan and we'll review it together to make your dream home a reality.
Building a custom home isn't about bells and whistles or fancy fixtures. And it's not about trying to fit you into someone else's idea of the perfect home. We agree with Merriam-Webster. We think it should mean building a home that fits the needs or requirements of a particular person. And we hope you're "particular" enough to take a closer look at Gerber Homes!