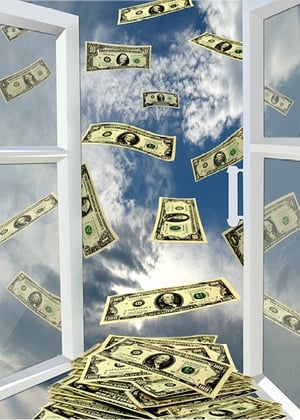 One of the major concerns individuals have when building a new home is staying within budget. To be brutally honest, most homeowners do go over their initial budget in the process of building a new home. Some of that is simply due to unforeseen issues with the prices of materials. But more often than not, the biggest cause of budget busting comes from homeowners wanting to make changes from the original plan.
That's not always a bad thing. There are times when—as the project is underway—and you see more clearly how things are taking shape, you recognize that you want (or even need) to make a modification. And the good news is that it's much cheaper (and faster) to make some of these changes before the house is complete.
The problem comes when you make too many significant changes without considering what it's going to cost. It can be a bit like buying a new car for $30,000 and then adding on options. By the time you've added leather interior, a navigation system, backup cameras, a deluxe sound system, and those special wheels, your $30,000 car has become a $40,000 car.
How can you keep that from happening with your new home? First of all, don't rush your selection of a floor plan. Take you time to evaluate different floor plans until you're certain you have one that gives you what you want and need. And if you find one that's almost perfect, talk to your builder to get an estimate of what it will cost to make the changes you want before you begin.
Next, stay in touch with your builder. It's good to have regular "debriefings" about the progress. Generally speaking, the earlier in the process you make changes, the easier and less expensive the changes will be.
Get things in writing. It's essential that you have a Change Order for changes you want to make to your plans. This protects both you and your builder. A Change Order specifies exactly what needs to be changed, how much that change will cost, and how it will affect the schedule. Sometimes what seems like a small change to you involves a lot more work than you might think. The change order allows the builder to show you exactly what your change will cost. Then you can evaluate whether your budget can handle that increase. That's far better than being surprised at the end of construction.
Your builder is out to make a profit, but not to put you in the poor house! The goal is to give you the best home at the best possible price. Good planning and good communication are keys to keeping your builder from spending too much money.