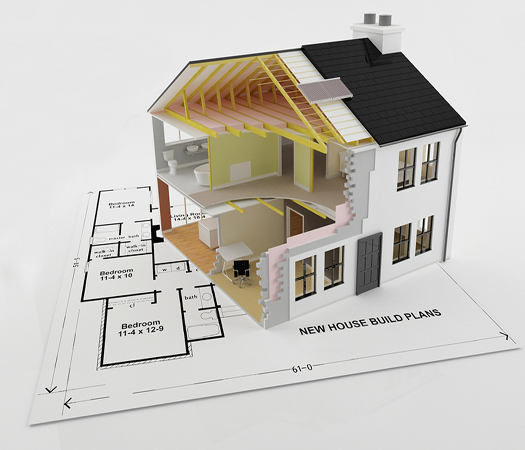 We've all heard it since we were kids: "It's what's inside that really counts!" Parents and teachers tried to help us look past the surface and consider character when we interacted with other people. But does the same approach hold true when you're considering building a new home?
For most homeowners what's on the outside is important too. We all want our houses to look nice and to be welcoming. After all, it's the first impression people have of the place we call home. And down the road, if we decide to sell a home, the way it looks from the outside is a huge factor. But there's a lot more involved than just "curb appeal."
The outside of your house is also the first thing you see when you come home from a long day at work or running errands. It needs to welcome you—and hopefully it will also reflect a bit of your personality. And part of what makes life (and houses!) interesting is that there's a lot of variety in what makes us who we are.
That's why there are so many different styles of homes: Colonial, ranch style, cape homes, patio homes, and more. You should be able to pick a style that feels like home to you even when you're outside the house. It's one reason why checking out images of different styles of homes is important early in the homebuilding process.
Of course you won't spend all of your time standing on the street admiring your beautiful new house! What's inside really does matter, too. That's where you and your family live and relax and retreat from the world outside.
The interior of your home should also reflect your personality—and your lifestyle. For some homeowners, entertaining is a big part of their lives. They want a floor plan that will let them do that. For others, having private sleeping rooms that are separated from all the action is important. And others want a home that features main level master bedroom living that will allow them to stay in their home for years to come.
That's when it's great to be able to check out a wide variety of different floor plans for the particular style of home you want.
So when it comes to choosing the right Rochester-area home for your family, you shouldn't have to choose between a home you like on the exterior and one you like on the interior, because it matters what's on the inside and what's on the outside.