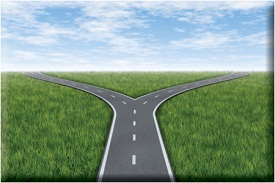 Once you've decided to build a custom home in the Rochester area, the next big decision you have to make is who is going to build it for you. What really matters when making that decision? Here are a few things that should play a big role in your decision. Year after year, these are the things that homeowners say really matter.
Experience: Maybe you've never built a custom home before. That's not a problem. But when you select your builder you don't want him learning on the job. There is a lot more involved in building a quality custom home than just hammers, nails, saws, wood, wiring, and plumbing. You will run into unexpected issues and you want to have a builder that has been around the block a time or two and can help you understand the consequences of the decisions you'll have to make. And that kind of understanding only comes from experience. At Gerber Homes we have three generations of experience, and we've worked on more than 3,000 homes. We'll guide you in the right direction.
What the Neighbors Say: Sometimes you just don't care what your neighbors say. But when it comes to choosing the right builder, it's a good idea to solicit their opinion. You'll want to know what experience your neighbors had with homebuilders in the Rochester area. That means asking potential builders for references from other homeowners in the area. But don't simply file that information away in a folder. Talk to some of those neighbors and ask them to tell you what it was like to work with this builder. Were they happy with the quality? Did the builder listen to them? How did it go when there were minor setbacks? Did they feel that the builder was responsive? Did he offer good ideas and alternatives?
We'd love to have you hear what our customers say about us!
Your Gut: Don't be too quick to dismiss your "gut reactions". You should feel comfortable with your builder because you'll be spending a lot of time together and some of those times can be a little bit stressful. That's why it's important to select someone who genuinely listens to you and understands your concerns. He may not always agree with you—but at least you know your opinion has been heard and considered.
Information: It's really important that your builder gives you helpful information that makes you feel good about the decisions you make. He shouldn't make them for you (After all, it's your home!), but you should feel like you've been given the best information possible in order to make a good decision.
We've been building quality homes since 1950 and we'd love to build yours. Shoot us a note and tell us what your dream house looks like. Then let's talk to see if we're a good fit for you. Because it's what you think that really matters!