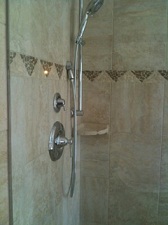 OK, so at the end of the day (literally), after the in-laws have gone home, and the dog has been let out for the last time, you'll have one thing on your mind. Sleep.
I'm not much for studies and surveys. I'm probably like you. I do my own research. But I did read that people get more restful sleep in a calm environment. (I could have told them that…)
I don't think the new owners of the Gerber Homes' Homearama model will have trouble catching Z's.
The bedrooms in the Gerber Homes model are beautiful. I loved them before the furniture arrived, but I have to say, the furnishings do bring it all together.
I love the dormer in the 3rd bedroom. The natural light and huge closet in the 2nd bedroom. A kid can never have too much closet space. The Master Bedroom has a room set aside for it's closet.
I love the natural light Gerber Homes has built into their floor plans. All their models have big windows. And interesting designs. Click to see floor plans: Colonial, Ranch, and Patio.
But Homearama 2010 in Rochester NY will be ending soon. That's hard news for a Homearama Groupie like myself. So, what now? Wait until next year?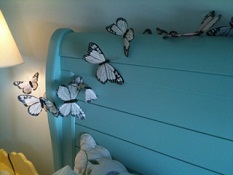 Hardly! We can have our own personal Homearamas anytime we want, just by touring Gerber Homes' many models! And the best part? No crowds. No one pushing you ahead when you want to examine the tiling or laundry room. Click to see the many model homes you can visit!
Don't forget that Monday, between 4-7 the Gerber model will be open one more time. Barbara Jean's Furniture will make all the furniture and items available at 10% off! Plus, you'll get to look at those bathroom and bedrooms, once more.
After this, Gerber Homes' Homearama model will be closed to the public. Now, it's time for a new family to move in and start making memories.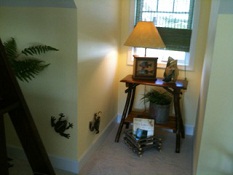 I guess that's the reason Gerber Homes builds homes. Families, memories, and dreams.