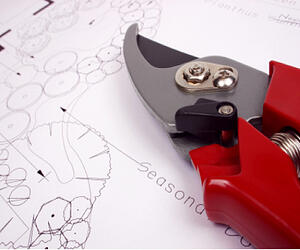 There's an area that a lot of homeowners tend to overlook when they consider building a custom home: the property that their new home will sit on. It's understandable. After all, their thoughts are often consumed with floor plans, finish ideas, building material choices and finances. All of that's important, but you can't ignore the acreage your new home will be built on.
First of all, you'll want to consider the construction implications.
What's the drainage like?
How is the access to existing roads?
Are there fences in the area to work around?
What about underground pipes and access to utilities?
Is the property buildable "as is" or will you need to do a lot of grading before you can begin?
What's the vegetation in the surrounding area like?
Will it allow for the kind of landscaping you want to do?
Will the property you're considering accommodate the kind of home you're planning to build?
If you're looking for help locating property, click here for a free search of lots and land—we might have what you're looking for in Ontario, Huron, Sodus, Marion, Farmington…the list goes on!
We've found that even after homeowners select their property, they still have questions about what to do with the area surrounding their home. One of the most common questions we hear is, "How much should I budget for landscaping?"
The exact amount, of course is up to you, and it will vary according to what you want to do. A general rule of thumb is to allow between 10 and 20 percent of the home's value for landscaping. That's a fairly wide range, but there's a reason for it. Some homeowners want to create beautiful gardens with a lot of stonework and paths. That kind of landscaping can cost a bit more. Others are more interested in having a yard with lots of room for children to play.
Either way, it's worth it to spend some significant time (and some money) planning what your property will look like. There's more to good landscaping than simply planting a few trees and rolling out some sod. You may want to enlist the help of a professional landscaper. They're familiar with what trees and shrubs will flourish in the area. And they have the expertise to be able to advise you with regard to how things will look in 10 or 15 years—something too many homeowners fail to take into consideration when they create their yards.
If you're building a custom home, you build it to last. You'll want to make sure that the property you build on continues to showcase your dream home—both now, and for years to come.