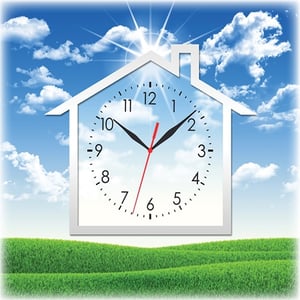 One of the things your need to consider when building a new home is just how long you plan to stay in that home. There are a couple of reasons why this is an important question to answer.
Financial Reasons: If you're researching loans before you build, lenders will often ask this question. Your answer can determine which kind of loan—and what length of loan—is best for your and how much you'll want to put down as a down payment. Most professionals still adhere to the conventional wisdom that you'll want to stay in a home at least five to seven years before moving. It's pretty hard to realize any financial gain if you stay for a shorter period than that. There is, however, another reason to think about how long you'll be in your home.
Changing Needs: If you're planning to live in your new home for many years, your family's needs are bound to change. A small bedroom that easily accommodates two small children now may not be adequate when those children reach adolescence. You may need more sleeping space in the future. And while your kids may love hanging out in the family room or Great Room with you to watch movies when they're little, they may want some space of their own where they can be with their friends as they mature.
Kids, however, aren't the only ones whose needs can change. What if you decide to work from home? Will you have the space to set up a home office that lets you work efficiently? And what about when it's time for you to retire? Will you want to deal with stairs and multiple levels each day, or will you want a home that allows you to live on a single level? Or what if your parents are no longer able to live in their own home—and don't want to move to a retirement community? Will your house be able to accommodate them?
Nobody can predict the future, but as you look at potential floor plans for your new home, keep those things in mind. Choosing a plan that offers you more flexibility down the road can be a wise investment in the future.