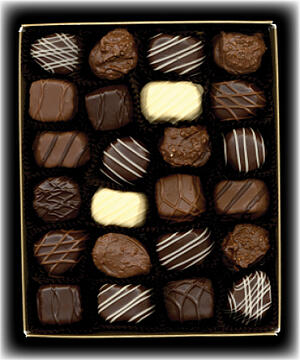 Most of us have seen Forrest Gump enough times to cite Forrest's words of wisdom verbatim without batting an eye. Who can forget: "Life is like a box of chocolates. You never know what you're going to get."
Some people seem to take that approach when they try to create the home of their dreams. They have some ideas and wishes and preferences—but they really don't know what they're going to get. And sometimes they're disappointed with the results.
Sometimes the problem is that they don't really know what they want. But it doesn't have to be that way when you're trying to create the "perfect" home. It starts with making sure you identify what's really important to you—and defining your own sense of style.
You may be in a home that you really like—but you need to make some changes to turn it into a home that you love. Or it could be that your basic needs—and the style of home you really want–can't be achieved where you are. You need to start from scratch.
That's the beauty of building a custom home or doing a custom remodel of the home you're in. But it begins with being crystal clear about what it is you want.
That's why we developed our Building a House Creating a Home eBook. It walks you through some of the essentials of creating the perfect home that's customized for your needs, preferences, and lifestyle. It covers topics such as:
Deciding whether to build or remodel to get your dream home
The benefits of creating your perfect place
How to choose themes for each room that capture your home's personality
Inspiration for your kitchen and bathroom designs
Great ideas on how to make the most of the space you have
How to work with layout logistics to get the amenities you want
Understanding the dynamic of color statements and how to use them to make your home warm and inviting
Finding a home building or remodeling contractor and applying for finance
You can download this helpful eBook for free. It's a great way to start pursuing the home you've always wanted. It's a lot fewer calories than a box of chocolates—and a lot more rewarding!