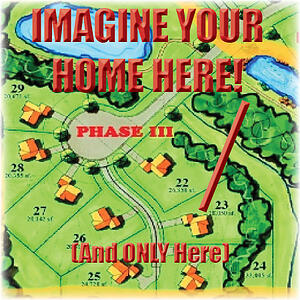 A lot of people look forward to building their dream home, but part of making that dream come true is being able to build your home where you want to build it. For some potential homeowners, however, even if they find the perfect plan and style for the home they want, they feel like they have to build it in a location that's maybe not their first choice.
At Gerber Homes, we like to say that we build where people want to live. For us (and for anyone considering building a custom home in the eastern Rochester area) that's more than just a slogan. And it's why we build in the most sought-after communities in the Rochester and Finger Lakes area.
Your dream home and your community should fit your family's needs and lifestyle. And let's be honest, no two families are identical. That's why we offer so many different locations in the area. Each one has its own character and charm. If you choose Gerber Homes as your custom builder, you have your choice between a variety of great—and unique—communities, including:
Ontario
Huron
Sodus
Marion
Webster
Penfield
Fairport
Perinton
Canandaigua
Farmington
Victor
Bloomfield
With that much variety from which to choose, you're sure to find the community that's right for your family. We invite you to take a closer look at some of the communities where we're building homes of outstanding value.
Where you live, however, isn't just a geographic consideration. You want the home you build to fit your lifestyle as well. And once again, we know that "one size doesn't fit all." That's why we offer floor plans for colonial homes, first-floor master bedroom homes, patio homes, ranch homes, cape homes, raised ranch homes, and even in-law layouts. You'll have dozens of distinctive quality plans from which to choose. Check them out right here!
So if you're thinking about building a custom home in the Rochester area, make sure you can build it where you want it—and the way you want it built.