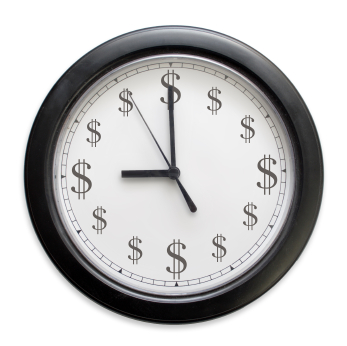 For years we've heard that "time is money." And usually we hear that in the context of not wasting time. We don't like standing around when we could be doing something productive. Sometimes we pay someone to do something for us because they can do it faster (and better) than we can. And we're happy to do that because we believe that "time is money," and we're convinced that it would actually cost us more to do something ourselves.
Sometimes, however, it's timing that translates into money. Acting at the right time can sometimes result in a financial gain. And if you're considering building a new home or remodeling your existing home in the Rochester area, timing is something you need to think about.
We've all been watching reports about the improving economy. Of course a key element of that improvement has been the rebounding of the homebuilding industry. But that's where the whole issue of timing can play such a critical role.
Across the nation, housing prices are edging back up. The good news is that homes are still very reasonable. Add to that the fact that interest rates are still remarkably low for home loans and you're looking at a great opportunity to buy a home—or to take out a loan for home improvement.
The unanswered question in all of this, of course, is: "How long will good pricing and low interest rates last?" If we knew the exact answer to that question, we'd probably be in investment banking instead of homebuilding! One thing is fairly certain, however. Eventually rates will go back up. And that, of course means it will cost you more to build or make improvements.
The other thing to consider is that while many potential homeowners have been holding back, more of them are beginning to move forward with their plans to build or remodel. And the first people to move will snag the best builders. Builder availability could become a significant issue as we move into the summer months. So not only is time money, but timing may determine how quickly you can expect construction to be completed.
Is now the right time for you to build a new home in the Rochester area? You're the only one who can really answer that question. But one thing you can do is to inform yourself about the process so that if you do decide to move forward, you'll be ready to take advantage of the opportunity. We invite you to download our free Custom Home Guide. This no-obligation 17-page guide will walk you through the steps you need to know to build a custom home and choose the right builder. Plus, it will give you design tips to help you build the home of your dreams.