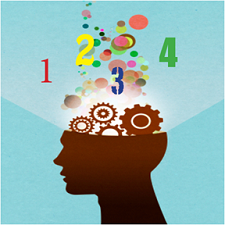 Remodeling your bathroom can have an amazing impact on your home. That's probably why bathroom projects are so popular. But there are four things you need to remember when jumping into a bath-remodeling project if you want it to be successful.
Storage Space is the Final Frontier. Many homeowners forget to take bathroom storage space into consideration when they remodel. It's easy to get excited about faucets and color schemes—but if you don't account for it, you'll regret it later. Make a list of the things you want or need to keep in your bathroom, and then make sure you've allowed enough space to accommodate those items. Don't forget about space for cleaning supplies and other things that you don't want in your hall closet. This is important to keep in mind when you select your vanity. If it doesn't provide you with enough storage space, you'll need to find it somewhere else.
Oh, the Vanity of it All! Since we've already brought up the topic of vanities, make sure you consider the size of what you plan to put in. If everyone in your family is "standard" sized, you should do fine with a standard vanity. There are other options if you're taller or shorter than average. Don't be frustrated by the size and/or placement of a standard vanity. Also, if you're remodeling a bathroom for smaller children you may want to consider downsizing to accommodate them—or building in a step stool that makes it easier for them to reach the sink.

Light up Your Life. Proper lighting is absolutely critical for your bathroom. Many bathrooms are considerably smaller than other rooms. In some cases they don't have as much natural light because of smaller windows (or in some older homes the absence of windows). But you don't have to settle for a dark and dingy room. Make sure you have adequate lighting above the vanity (for applying makeup or shaving). But beyond that, you may want to consider installing recessed lighting to make the room to make the room more inviting.
Let Yourself Vent. This is probably the last thing that people think about, but adequate ventilation is a critical consideration when remodeling a bathroom. You want to have good air circulation to help keep humidity down and to reduce the potential for mold. While newer homes generally have adequate ventilation built into the bathrooms, older homes often don't. And in some cases, when you remodel local codes may require you to install adequate ventilation that meets current codes.
Want more ideas about how to plan a great bathroom?
Download our free 5-page Design the Ultimate Bathroom guide
.