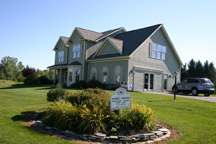 It's a little known secret that Webster NY is a fast growing community. I arrived about 20 years ago. All we had was farmland. Nice, until you wanted something other than apples.
All that has changed. Webster now has everything we need. Neighboring towns now come to us for shopping, work, hiking trails and beautiful vistas.
Minutes from Rt 104 and Wegmans, off Salt Road, and less than a mile from Lake Ontario, is Briarwood. Gerber Homes' Webster new homes community.
Lisa West is the rep for this Webster community of new homes. I first met her on my search for new home builders in Webster NY. Lisa is a gracious and knowledgeable person who loves helping people build their dream home.
I sat down with Lisa yesterday and found out a lot about Webster NY. (Yes, the town I've lived in for 20 years.) For instance, I had no idea Webster NY was committed to preserving Green Space. Here's a quote from The Trust for Public Land: "The Town of Webster has proven itself a leader in land conservation in western New York."
The Gerber Homes Webster community of Briarwood is the perfect example. 80% of their lots back up to Green Space with mature trees. Land that will remain untouched throughout any of our lifetimes.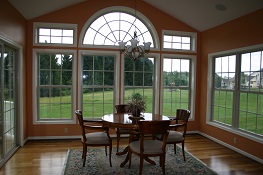 This means you won't be waving at your neighbors as you put on your jammies. Your backyard will sport the occasional deer or bunny rabbit, but not another house. Imagine, privacy.
With fall just around the corner, it's the perfect time for a drive. Just take Rt 104 to Salt Road. Go North to the Gerber Homes Briarwood sign. You can't miss it. It's minutes from the expressway and everything else Webster has to offer.
Go through The Briarwood model home. I've included a few photos. The new home in Webster NY is beautiful. And it's for sale! If you've ever wanted an incredible new home, with all the upgrades, at the perfect price, and in the perfect location, go see Lisa West.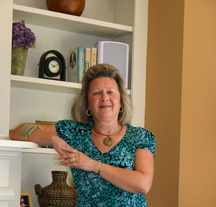 Stop by anytime, Wednesday – Sunday, noon until 5pm. Or call Lisa (585) 329-1922 for a private tour!